Welcome to New Yorkers for Better Libraries (NY4BL)!
The New Yorkers for Better Libraries Political Action Committee was established in 2003 by library leaders who believe that there is a need to supplement the library community's advocacy efforts with campaign contributions and other activities directed toward those in Albany who can really help libraries.
We are a Political Action Committee (PAC). A PAC is a legal mechanism for individuals to combine their financial resources in order to elect those who support the interests of the PAC. By contributing to the NY4BL PAC, library supporters in New York can play a role in electing to state offices people who are willing to commit their full support to libraries. Contributions are focused on members of the New York State Senate and Assembly who have worked to increase state support for libraries.
---
Interested in supporting New Yorkers for Better Libraries? We have events throughout the year!
Find us this November at the 2023 New York Library Association Conference in Saratoga Springs! Join us for NY4BL karaoke night at the Parting Glass: Friday, November 3rd, 9:30pm-12:30am.
Get your tickets now and save your spot at the mic: https://NY4BLKaraoke23.givesmart.com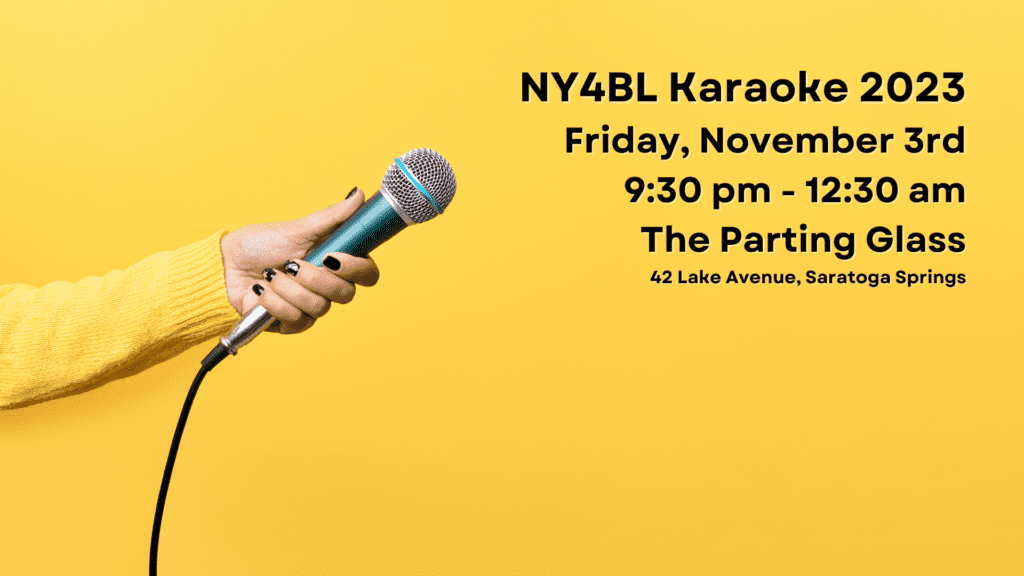 ---
Learn more about our upcoming events here: https://newyorkersforbetterlibraries.org/events/